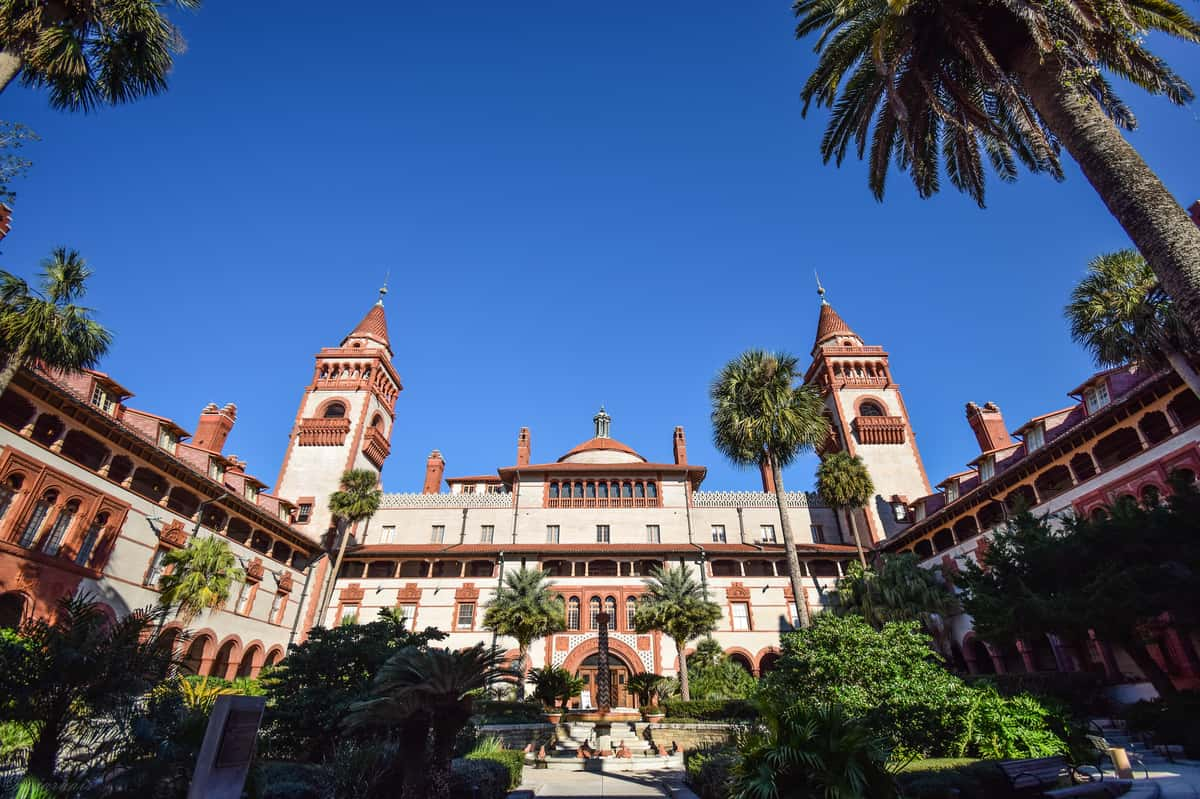 Finding Wine in the Old City
Finding Wine in the Old City
The allure of visiting a winery is romantic and intriguing, and may bring to mind rolling hills lined with vineyards and sunsets like something from Under the Tuscan Sun. With the travel restrictions of 2020, our family, and probably yours, changed travel plans. We skipped another visit to Italian countrysides and occasionally played tourist in our beautiful home state of Florida. (Still hoping to visit Italian wineries with our wine club members soon!)
Recently, we paid a quick visit to our nation's oldest city of St. Augustine to celebrate one son's birthday and another's acceptance tour of Flagler College. Luis and I are always up for a winery tour, so it was only fitting to take a short jaunt from the historic downtown for a visit to Florida's second-oldest winery. As sommeliers and seasoned global wine country travelers, we've been skeptical of Florida wines- it's just too hot here to grow any kind of grapes except muscadine.
If you're envisioning rolling hills and vineyards, they're not in St Augustine. You'll have to visit their Lakeridge Winery & Vineyards in Clermont, Florida to get a sense of their muscadine vines. All the juice that produces their more well-known varietals, such as chardonnay and cabernet sauvignon, is imported from California. If you go, you'll experience a self-guided, complimentary tour where you can view a winery video, sample wines out of small plastic cups and walk a platform above stainless steel fermenting tanks to experience the sights & smells of a working winery. Go early to avoid the crowds.
While San Sebastian Winery boasts over 700 awards, mostly from their muscadines at the Florida State Fair, they probably won't win prestigious awards against the world-class wine producing regions of California and Europe. But, they're sure to win an award in your heart and give you an introductory sense of winemaking without having to cross state lines. And for that, we give them a gold star.
Jen & Luis Reyneri are adventurers & sommeliers who've been studying wines for over 20 years together & are proud proprietors of the Wine Spectator Award winning restaurant & market, The Grove, in Hobe Sound. Follow along on Facebook & Instagram @TheGroveHobeSound and reach out jen@thegrovehobesound.com- They'd love to hear from you & help you stock your home cellar!