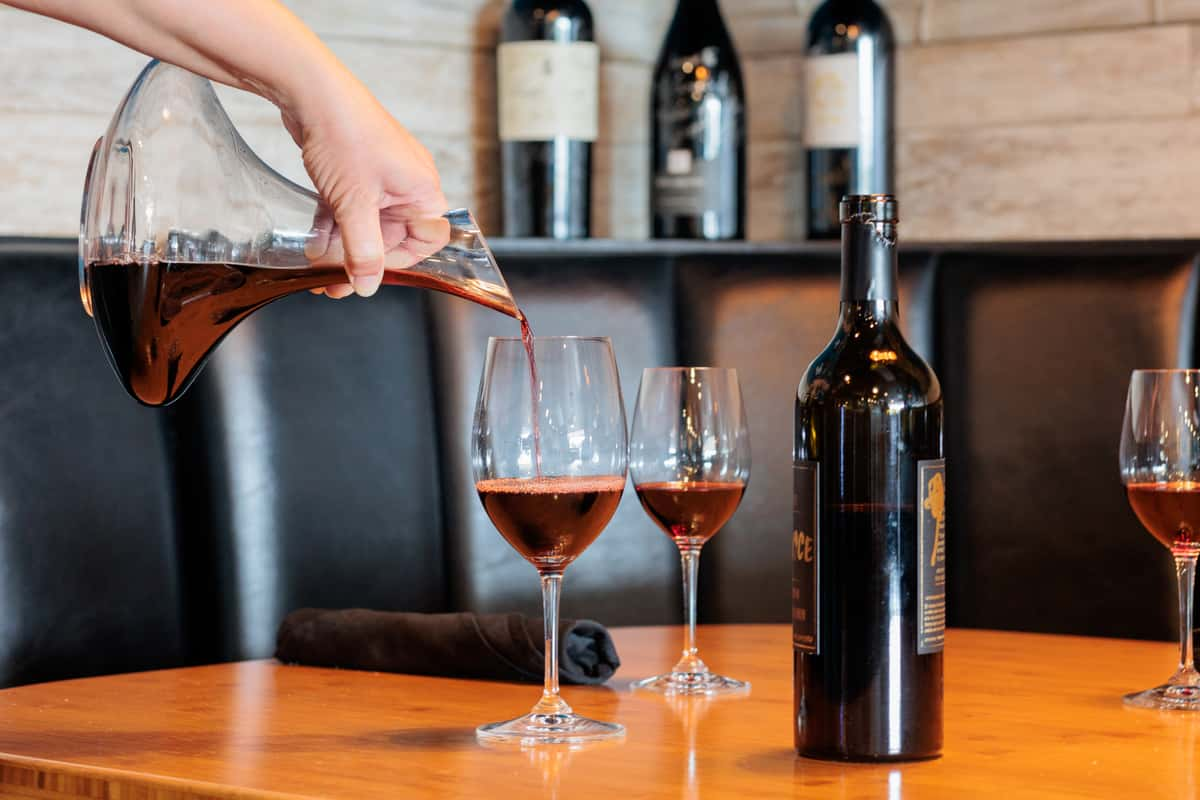 Pizza Parings
Pizza Parings
When you think of what to drink with pizza, a frothy, cold beer may come to mind. We do enjoy that frozen glass of a good IPA or even a simple soda pop occasionally. However, as award-winning sommeliers and owners of an award-winning restaurant serving up hand-tossed, cheesy goodness in the Italian-rooted, American-favorite comfort food, we have come to appreciate the perfect pizza pairing. Really, it's all about the sauce and the toppings.
If you're a traditionalist and like a plain cheese pie, grab a simple glass of an Italian varietal to accompany that pizza. Did you know that Italy is home to over 1,000 different species of indigenous grapes? It would be impossible to serve all those on a list, so we'll go with some classic examples. White or red, there's a pairing for you. Like white wine? Bring out the acidity in the sauce and compliment the creamy cheese and enjoy a crisp, cool glass of Pinot Grigio or Vermentino. Hint: try your pizza like Jen loves it, without the sauce. Red wine is more your style? Grab a glass of Chianti Classico and enjoy.
Margherita pizza more your spin? The flavors from the fresh tomatoes, basil and garlic work well with a Chardonnay or dry Rosé. White pizza with ricotta? Perfect with a cool, crisp Sauvignon Blanc. Love your pie loaded with meat? The added bacon on our mega-meat pizza is perfect with the smoky flavors of a Tempranillo from Rioja, Spain. How about the opposite extreme and the sweetness of pineapple and ham on a Hawaiian pizza? Pair that with a German Riesling.
Perhaps the most classic American pizza is the pepperoni. The spiciness of this popular cured meat topping has met its match with a New World Cabernet Sauvignon. Our family's favorite pizza is always sausage and mushroom, which is accompanied perfectly with the earthiness of an Old World style Pinot Noir.
Luis and I are thrilled not only to be recognized by the Wine Spectator for our dedication to excellence with our Award of Excellence, but to be featured recently among some of our nation's most iconic dining establishments like Tony's Pizza in San Francisco in an article called 8 Piping-Hot Pizza Places with Terrific Wine Lists. Not sure how to pair your pizza? Experiment! We'll help you pick the right bottle to dine-in or to go from our market. At The Grove, you'll drink a winner, no matter how you slice it.