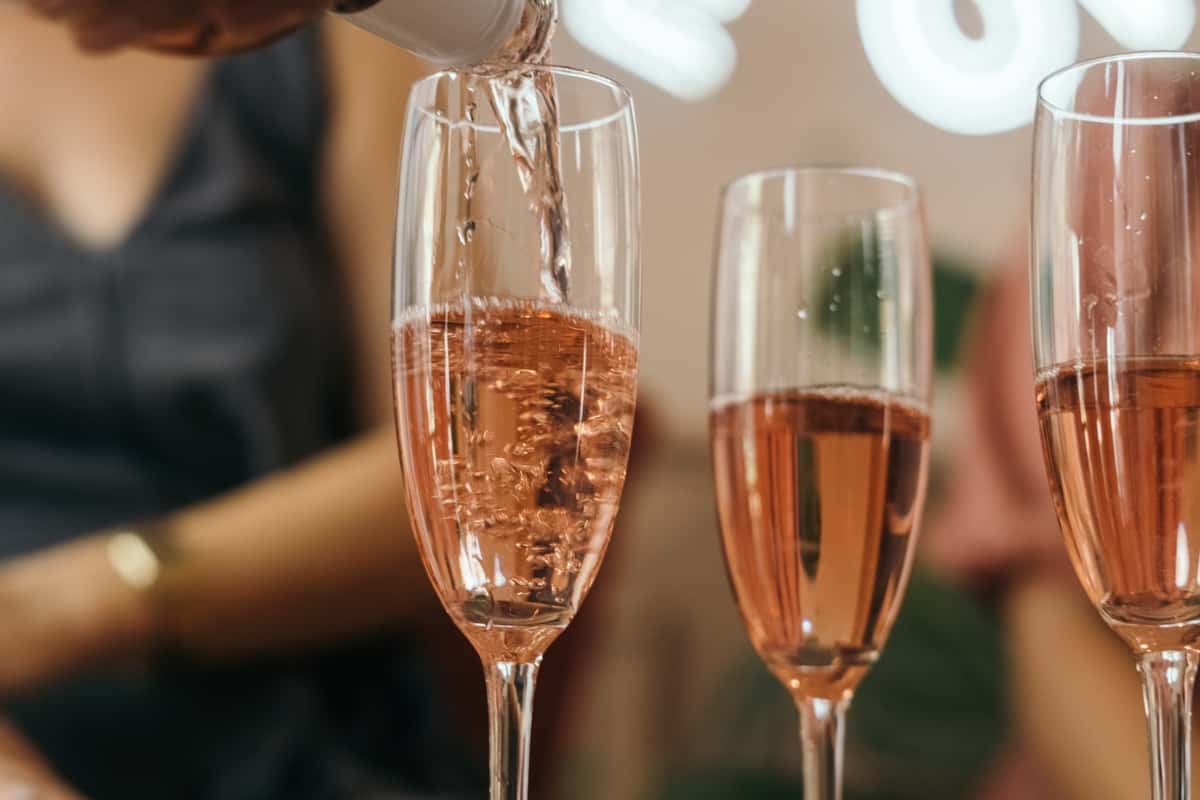 Rosés for Valentine's Day
Rosés for Valentine's Day
In our tropical climate, one wine comes to mind as the perfect pairing to sunshine, poolside, sand, and turquoise waters: rosé. Pronounced ro-say, this luscious pink juice is not a type of grape but rather a style of wine. Around for centuries and recently a trendsetter in the marketplace, especially with millennial consumers, rosés (much like millennials) are often misunderstood.
To understand rosé, we've got to grasp a fundamental truth. All grape juice is clear. From the darkest and thickest skinned cabernet sauvignon to the paper thin-skinned pinot noir, every ounce of juice pressed from the little ripened berries is clear liquid. The color in every red wine, including the nuances in the shades of pink in rosé, all come from the time and method the winemaker selects to merge the clear juice in contact with the colored grape skins, most often maceration.
Rosé is born after just a short time, often just a few hours, while the juice contacts the grape skins. In contrast, red wines often ferment in their skins for weeks or even months, depending on the winemaker's style and preference. Shorter the contact time, lighter the color. While any style of red-varietal grape can be used to craft a rosé, many of these cheerful wines originate from the Grenache grape in the heavenly south of France including Provence, where scents of melon, rose, citrus, strawberry, rhubarb and lavender may grace your glass. With the swirl of a glass and quick sip of a rosé, I'm transported to the sounds of chirping cicadas and tastes of sweet summer melons from our time in Provence.
Rosato, rosé from Italy, may be crafted from pinot noir grapes (pinot nero) and display hints of cherry and orange zest. Caution, too much rosato may cause the consumer to sing opera. Come to the Grove and sample some amazing rosés, including fabulous and affordable Italian offerings available at The Grove Market to go. The list is ever changing, and the rosés are always amazing: a perfect way to toast to love on Valentine's, or any day.
Scarpetta Brut Rosé, Sparkling, Fruili-Venezia, Italy $19
Masa del Tacco Pinot Nero, Apulia, Italy $16
Villa Balestra, Moscato Rosato, Emilia, Italy $13
Watch for our upcoming spring rosé tasting.