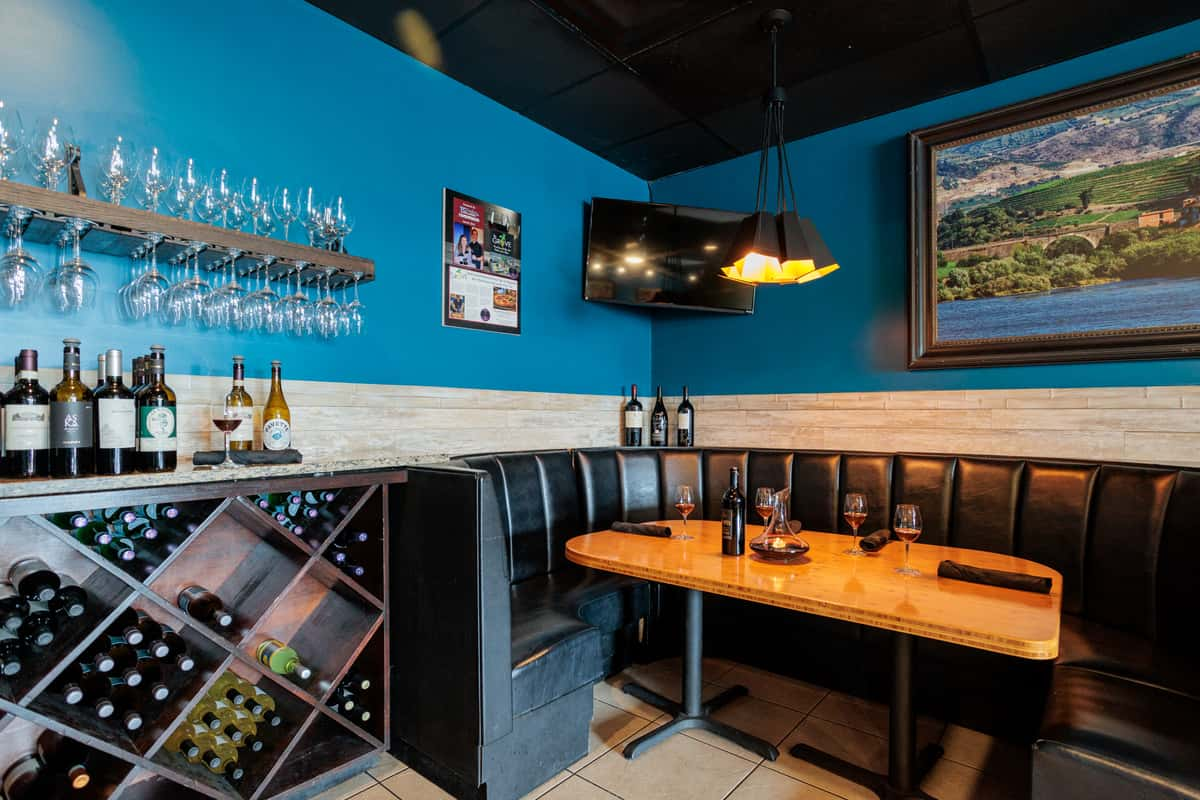 The Wine Grove… by Jen & Luis Reyneri
The Wine Grove… by Jen & Luis Reyneri
Because of our love of and careers in travel and wine, we've been blessed to visit, live in, and even work with incredible restauranteurs, chefs and wineries around the globe for three decades. In doing so, we have harvested an even greater love and appreciation for family, friends and community. We take our titles of sommelier seriously.
After living abroad and being immersed in the historic, family-rooted culture that is winemaking in Europe, our vision for hospitality and a life well-lived was transformed. We have brought that back to our Treasure Coast home, family and community with our restaurant and wine shop, The Grove, in Hobe Sound. We serve our community with a taste of the sensational adventures that are food and wine, and what we've experienced around the world. We're humbled and honored that recently, we've received national recognition from The Wine Spectator for the culture we're building here.
This last year, the world of hospitality and gathering looks very different for most of us. As a race— the human race— we all have fabulous times, memories, and countless friends we've gathered with around the table, often with a toast. Let's be honest. We miss those days. Yet, we know that by faith, the glass is not half empty, nor half full, but amazingly, overflowing. When life presents challenges, there's no better time to count your blessings, share hope, and slowly, thoughtfully, appreciate a glass of good wine.
We want you to experience a heart of service when you're at our place, and be inspired to pay that forward. If it's dining, takeout, helping you select wines from our retail market or crafting that perfect catering menu or charcuterie board for your event, our family and our team are here to serve you. As The Grove, we make wine approachable for everyone and aim to bring a fresh twist to your view of cuisine and hospitality. We desire to be that place, inspiring our community to grow deep roots and produce good fruit, together.
Connect with us on Facebook and Instagram. Share your hospitality stories, and we'll share ours. We'll recommend our favorites, from Barolo with slow braised Osso Bucco to Pinot Noir with pizza and pasta. Let us know what you want to learn about in our wine column, and check out our website, where you'll find our events, wine dinners classes, tastings, Wine Club, and more at www.TheGroveHobeSound.com.
Stop by The Grove for dinner to chat, or send an email with your requests & questions to Jen@TheGroveHobeSound.com or give us a call at 772-402-5410.
Cheers and love ! Jen & Luis