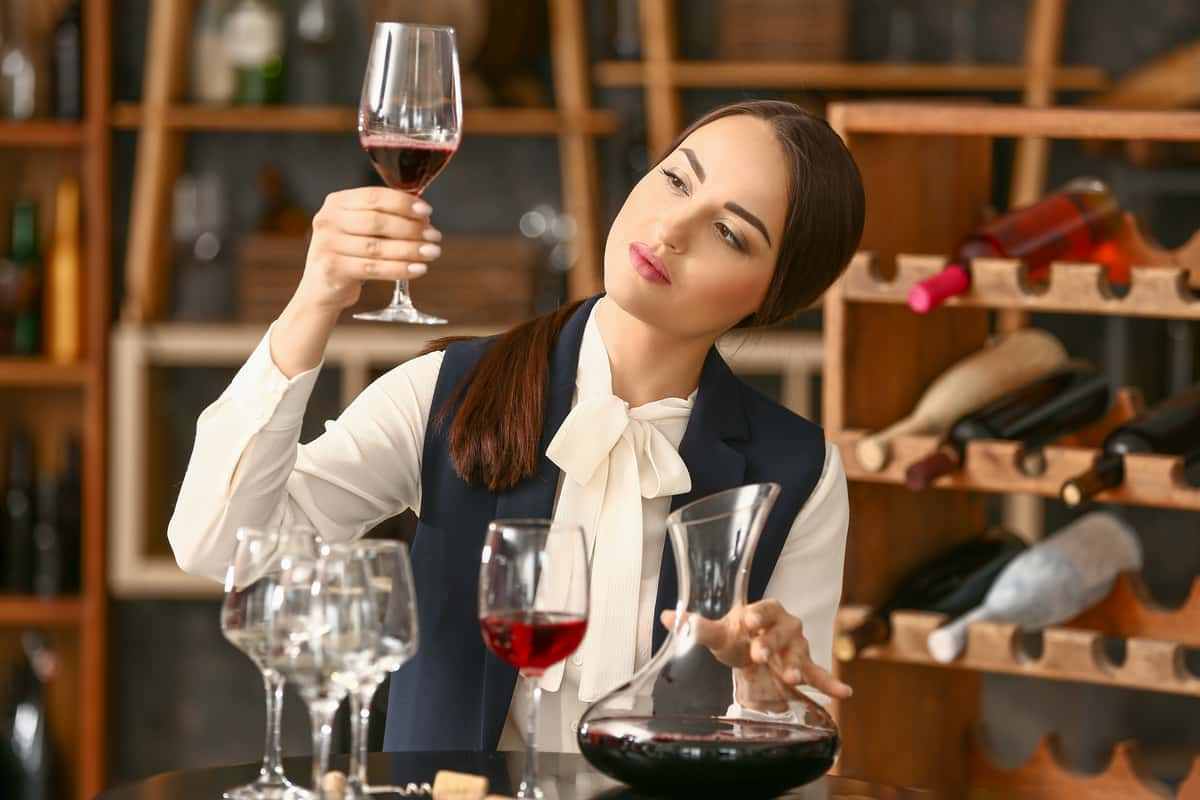 Wine Lines - What is a Sommelier
Wine Lines - What is a Sommelier
When Luis and I went on our first date over two decades ago, his knowledge for wine was apparent. Oh, the way he swirled that glass of malbec! Holding the deep, reddish-purple liquid on an angle to the light, sticking his nose in the glass for a whiff, and proceeding to describe ripe notes of plum and berries were all indicators that this man really knew wine. Frankly, I was intimidated. My experience with wine was limited to communion. Shyly, I asked, "excuse my ignorance, but I thought wine was made from grapes?" He smiled, perhaps chuckled, and his passion for wine — sharing his knowledge and experiences expressed through a bottle — began to waft through the air like the ripe notes of dark fruit. I listened to his adventures through ancient French wine vineyards and dining by candlelight in the champagne caves at Reims. He enthusiastically described how his college study-abroad program led him back to begin the Boston University wine tasting club. I was hooked... on learning about wine. And, well, I decided to go on another date with the guy, too!

We've been married nearly 20 years, and our wine studies have led us around the globe. One thing I'm sure of — without a sommelier helping simplify the subject of wine with its stereotypically intimidating stigma, I wouldn't have come to appreciate or study wine and service.

The French word sommelier literally translates as steward. In this case, we are referring to an exceptional service manager, of wine. While there is no formal college-study program for sommeliers (yet), there are a few major accreditation organizations globally, the Wine & Spirits Education Trust (WSET), Institute of Masters of Wine (IMW), Society of Wine Educators (SWE), and the Court of Master Sommeliers (CMS). While some scholarships exist, most sommeliers pursue their accreditations completely self-sponsored due to their passion for the grape. Each organization offers different levels of diplomas or certifications for sommeliers, who range from hobbyist / enthusiast to executives and entrepreneurs. My husband holds high-ranking titles from two of these organizations. After studying with Luis for over a decade, I also earned a certification. We founded The Grove to take the intimidation factor away from wine. We're honored to share our passion and love for the vineyards while toasting a glass with our community and guests. In our definition, a sommelier is a steward not just of wine, but of the service, love, and hospitality that accompanies the right bottle.

An outstanding sommelier should be able to recommend, pair wine with food, help you discover and refine your palate, engagingly share stories, and expand your view on the vast world of wine. Most importantly, sommeliers should help you enjoy as you discover and savor your favorite nuances in a bottle. Tip: the price tag isn't always indicative of the quality of the wine. We pride our restaurant's Wine Spectator Award-winning wine list on fantastic value driven wines, many under $40/bottle. While wines typically carry traits from their varietal and growing regions, (one of the things sommeliers learn to deduce) there is never a wrong way to describe what you're tasting. One of my first "formal" wine teachers, Master Sommelier Cameron Sisk, said "there is no one who can tell you what a glass tastes like. If it tastes like the moon to you, it tastes like the moon." Maybe at The Grove you'll find a wine that tastes like the sun. Cheers!

Contact Jen at The Grove - 772.402.5410 or Jen@TheGroveHobeSound.com for all your at- home wines & learn more about The Grove's wine club!